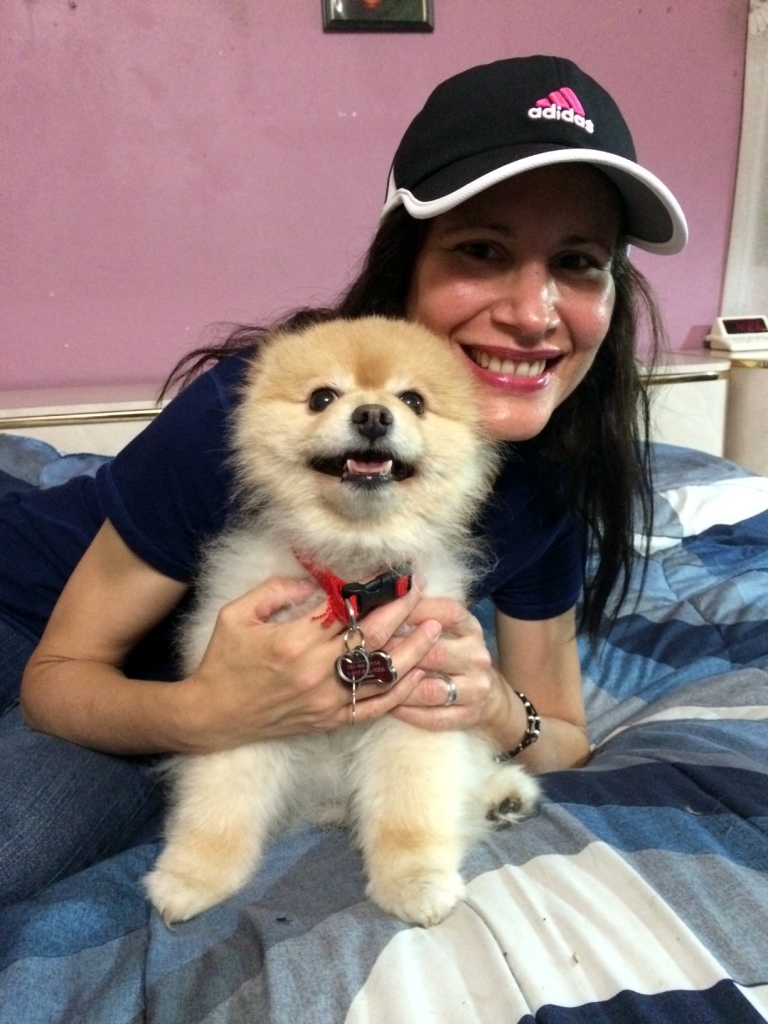 Good evening friends.
Thanks for stopping by. We hope everyone had a nice week. Sammy & Family had our ups and downs this week, but such is life.
I want to give a big shout out to my lovely wife Vanessa Martinez. I can feel all of your eyes rolling back in your heads for all the mushiness that's about to be said. Nonetheless, Lets roll; What Vanessa has done for Sammy & Family and me as her husband, my family and I are forever indebted to this woman for the love and loyalty she has given us through some very tough times.

Vanessa is my soul mate. the only one that loves my dogs more then me, is her. I am madly in love with her as my wife, my best friend, and I am in love with her kindness towards animals all over the world.
She is my wife and my life. Out of 3.5 billion females in the world, God could not have sent me a more heavenly angel. I shared all my ups and downs publicly for you all to see, I hid nothing. And today, thanks to my wife, my father in law, my family, my 3 dogs and Vanessa's two dogs, I am surrounded by an over abundance of love and a personal life beyond my wildest dreams.
When Vanessa and I have our 5 year anniversary, we want to invite everyone to Puerto Rico from around the world to celebrate with us. It may not be a fancy party, but with all the love we'll have from each other from all over the world, plus my story telling, we will have the time of our lives.
Lets make a toast to the most beautiful and sweet angel of a wife a man could ever ask for. Here's to you Vanessa, thank you for saving my life and making my life. There is no me without you. I love you to death.
Love always, Scott Smith and Dr. Harp Seal.