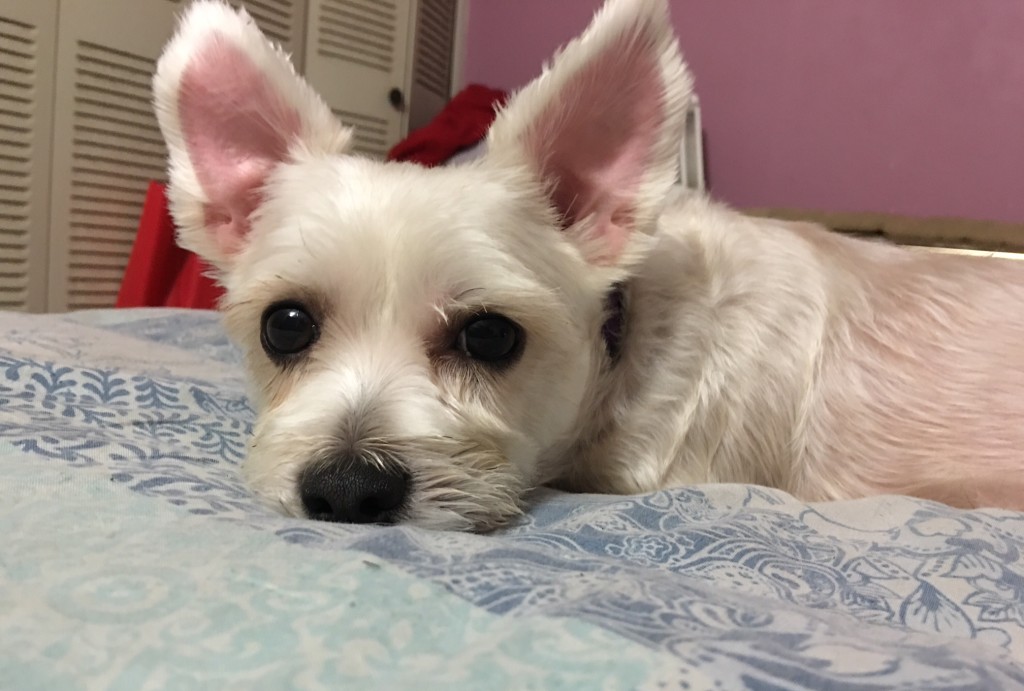 Good evening friends.
This felt like a long Monday.  Maybe because last week was a big holiday and all.  Anyway, its great to be here with everyone tonight.  Checking in is like my nightly therapy, so thank you.
Henry wanted to come say goodnight tonight. Day 326 here in Puerto Rico.  I earned my Mr. Mom stripes today with our 6 dogs.  Everyone was extra rambunctious today.  Had anyone witnessed this today you would have thought you were at the Zoo.
OK, Mr. Mom is calling it a night.  Lets close out with some hope.
1. The sword is down, the surrender flag is thrown for today.  God willing we get another shot tomorrow.
2. If anyone is a little down and out, a rescued pet can be a game changer for you. They will make you feel at east in an instant.  Gives life a higher purpose. And you will be saving a life. That's a Win Win, and those are good to have.
See you tomorrow friends.  Scott Smith for Sammy & Family.