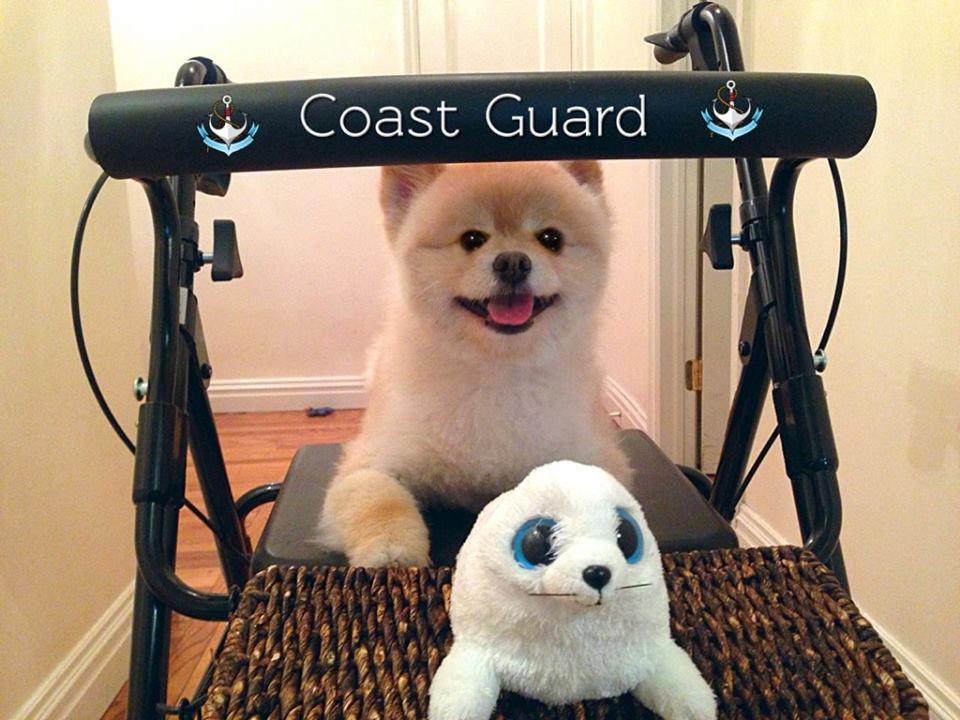 Good morning friends.
Sammy always remembers the lessons he was taught by the Coast Guard. He told me the best lesson he ever learned was; "Never leave a Seal behind"
As you can see in in the picture here he doesn't play games when it comes to Seals. He rescued this little guy right of out of the toy closet and set him back at sea.  I'm proud of my boy. He really leads by example.
Speaking of the Coast Guard, funny enough, Sammy's favorite song is "In the Navy" by the Village people.
Day 415 here in Puerto Rico. Scott Smith for Sammy & Family.