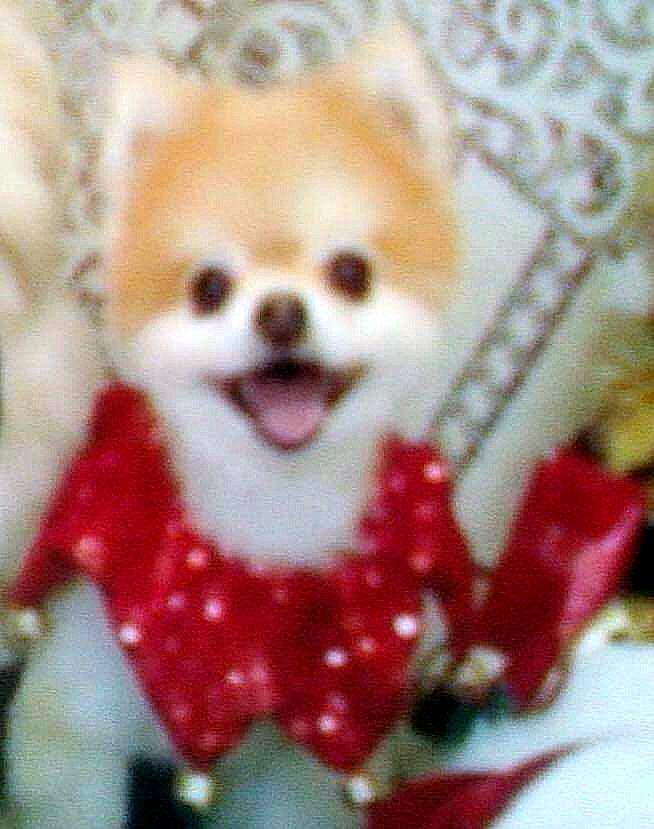 Good evening friends.
Tonight we pay tribute to a Pomeranian named, Gracie Mae. She crossed the rainbow bridge a couple of weeks ago at the age of 16.
Gracie Mae was a member of our friend Marsha Scheuble Holz and family. Needless to say, they are devastated. Marsha was telling me Gracie had so much life and smiled so big that now they are left with a hole in their home.
We can all relate to that I'm sure. Gracie's Pom buddy, Murray Arthur has been very depressed. He doesn't eat much and sleeps a lot and does not bark like he used to. Marsha told me they cant wash the blanket that Gracie used to lay on because Murray Arthur is always laying on it now.
Gracie was buried in one of Marha's skirts under a lilac tree by their porch so she can always be close by.
Marsha was also telling me that the boy across the street was so upset he went home in tears but then made a beautiful stone for her grave. It had a heart on it, a cross, her name, and love. It was so sweet. And he put fake jewels in it. I know we only have them so long but they are like our children and it hurts to let them go.
Sammy & Family thanks Marsha for giving Gracie Mae 16 incredible years. Gracie made the world a better place and now Murray Arthur can carry her legacy.
It's amazing how life ebbs and flows. And even when the tide takes a piece of our hearts out to shore with it, our memories are forever. The 16 magical years that Marsha and family had with Gracie Mae can never be taken away.
No lives will go in vain. No pain will go unnoticed. Amen. Scott Smith for Sammy & Family.