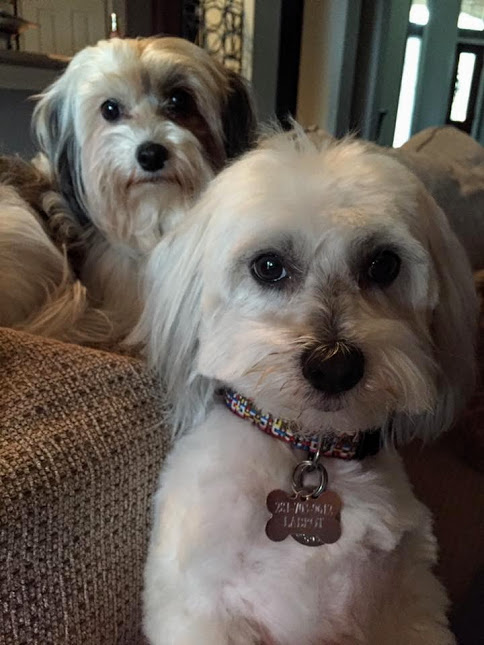 Good evening friends.
Say hello to Bailey and his new sister Charlie. They belong to our great friend Linda Richard-LaBrot. Linda was kind enough to chime in on Poppy Rocky Tuesday with all the hope and possibilities that surround us.
We have shared the story of how the Pops and Rocky got off to a very rough start in life, and thanks to Hope and possibilities, miracles took place.
Tonight we share a miracle names Charlie. Charlie is the dog laying on the couch in the back. She started her life out on the streets and now is part of a loving family and home. It reminds us humans that when we rescue an animal, they rescue us. We call that a Win Win. We like those.
So Linda, this one's for you for making the world a better place, one animal at a time.
No lives will go in vain. No pain will go unnoticed. Amen. Dr. Harp Seal for Sammy & Family.