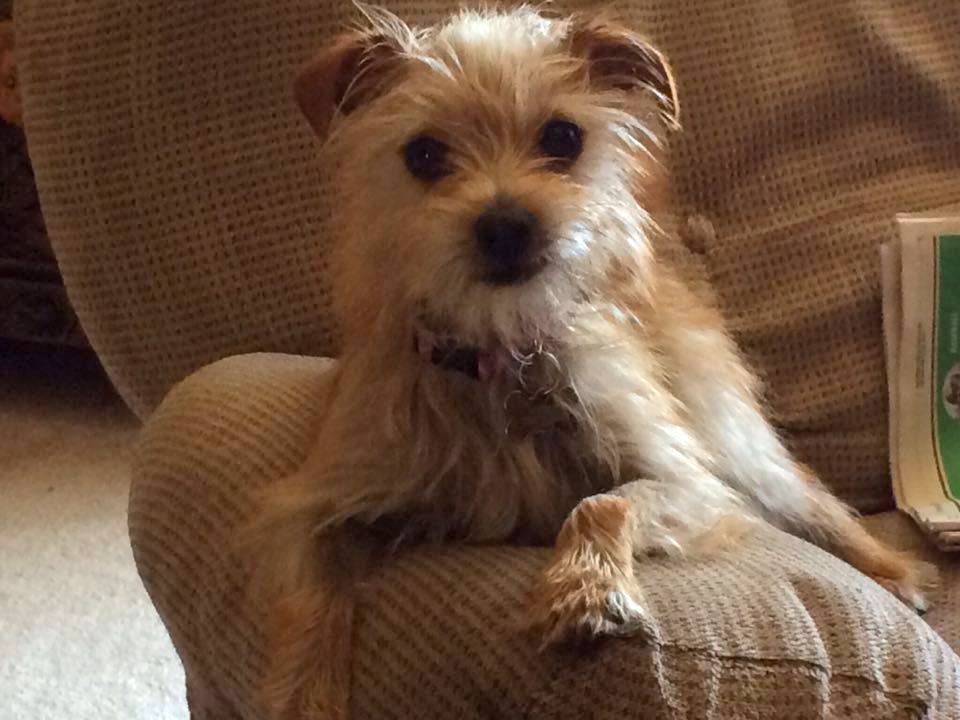 Good evening friends.
We have a very moving story tonight. Say hello to Noodle…
Noodle is a member of our great friend, Valerie Mcguigan & family. Valerie has two other rescues, Bunny and Smudgey. Noodle is a part Yorkie and part Mini Pin cross.
She was dumped off at the shelter where they were instructed to euthanize her because she was sick at the age of about 4 months. Noodles was actually very sick and had never gotten any of her shots. she had Parvo. As most of you know this virus can be fatal if not treated quickly.
The rescue, "Recylcled Pets NorCal", took her to their vet because they wanted to see if there was any chance of saving her. At that time she weighed almost 3 pounds.
They said their was a slim chance, but there was a chance.. They put her on meds and IV's for a couple of weeks and managed to save her life. They said she was very lucky.
Valerie mentioned the first picture she saw of Noodle's beautiful eyes, she knew that she had to rescue her. Noodle spent a few months in rehab and foster care. On April 12th, 2016, she officially became Valerie's.
Just an amazing little dog, Valeries says. Her and Bunny are crazy running and playing fools, while Smudgey watches on… Once again , the rescue group, "Recycled Pets NorCal", has saved another amazing little life
Sammy & Family wants to thank Valerie for making the world a better place, one rescue at a time. Nobody can change everything, but everyone can change something. Valerie has made that change an d the difference many times and currently with her 3 rescues.
No lives will go in vain. No pain will go unnoticed. Amen. Scott Smith for Sammy & Family.
Comments
comments