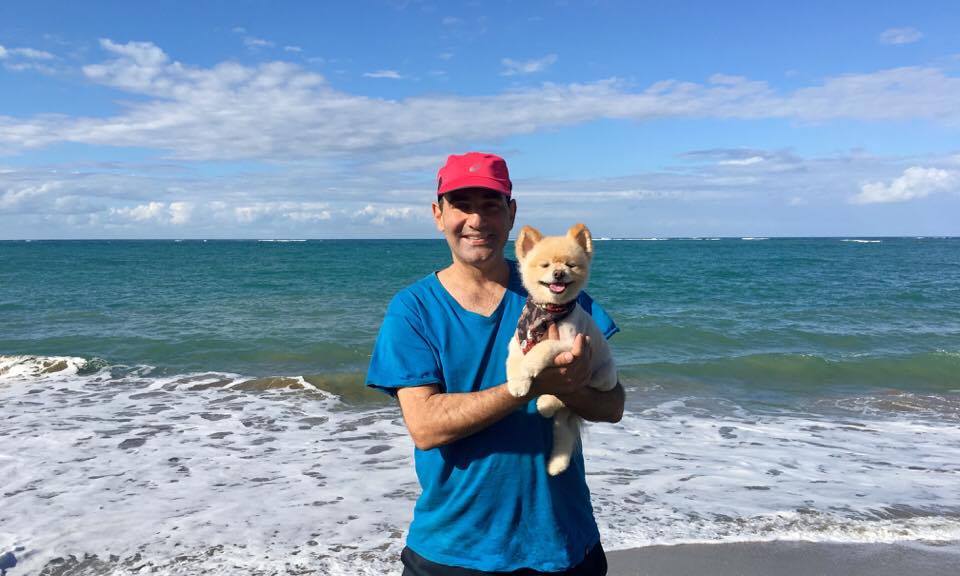 Good morning friends.
Sammy and I wanted to swing by and give everyone a little boost to their Sunday Funday.
Anytime you're driving along the shoreline, pull over and get a picture. We're in the digital age now. You can't just drive by the ocean and Not get a picture. That's crazy talk.
In case anyone struggled with Geography in high school like I did, this body of water behind us is "The Atlantic Ocean"
When I arrived in Puerto Rico on January 11th, 2015, I can't really say I knew that, lol. Well now I do know. Today is day 743 in Puerto Rico by the way.
I love Sunday mornings. It's my favorite day of the week. It's such a newspaper and coffee kind of morning.
It's the one day we let imagination in the door and back into our lives. On Sundays, we get to be us again. The people we set out to be from the very beginning.
I always wanted to be the guy that was 47 years old standing in front of the Atlantic Ocean holding a 10 pound Pomeranian.
Who did you want to be ?
Comments
comments