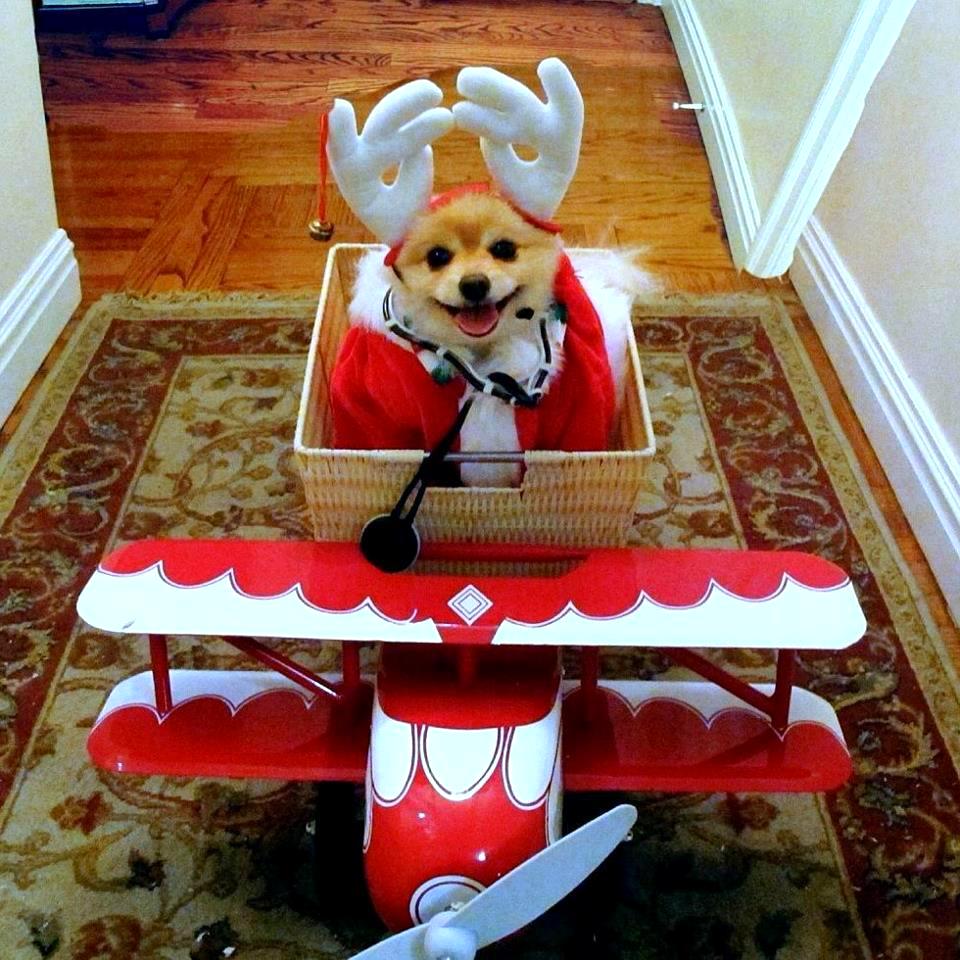 Good morning friends.
Sammy is heading to North Pole as you can see. Each Christmas Santa Claus needs extra reindeer to ensure that all gifts are received around the world.
Several years ago, Sammy was fortunate enough to be selected as one of Santa's part time reindeer.
Now truth be told, Santa Claus does not know that Sammy is a 10 pound Pomeranian. As you can see here, we have applied some Toy antlers to his head.
The good news is that Santa Claus has a "Don't ask, Don't tell" policy for his employees, reindeer included.
Santa Claus actually considers Sammy one of his best part time Reindeer. This will be Sammy's 4th season working in the North Pole.
OK friends, Sammy is preparing for take-off. We'll catch up with you later.
Have a great day friends.