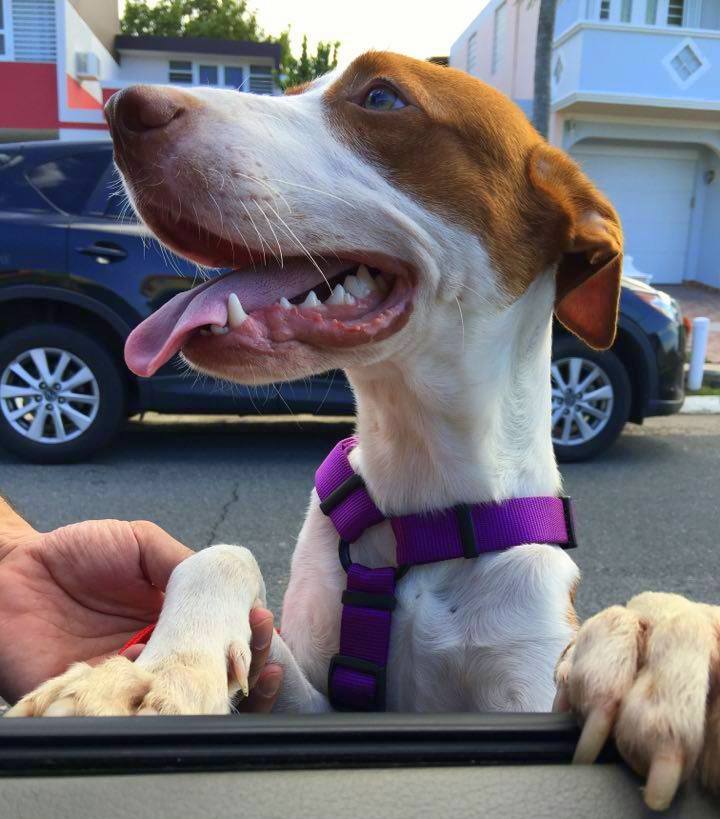 Happy Poppy Rocky Tuesday. A day filled with Hope and Possibilities. Let's try to remember, if the Pops and Rocky can make it, anyone can.
Its great to be alive on April 12th, 2016. We get another shot today. And sometimes getting another shot is all we need to make it right. I can feel the zeal in the air as I write this.
OK, let's kick this Tuesday off with Two Positive notions.
1. If perception is reality, then I perceive a great day. Let's give today a chance.
2. Let's try stay in the day today. I can only speak for myself here, listening to the races in my head never got me anywhere. Putting one foot in front of the other, always gets me somewhere.
Day 456 in Puerto Rico here and day 146 since we rescued Rocky.  See you tonight friends. Scott Smith for Sammy & Family.