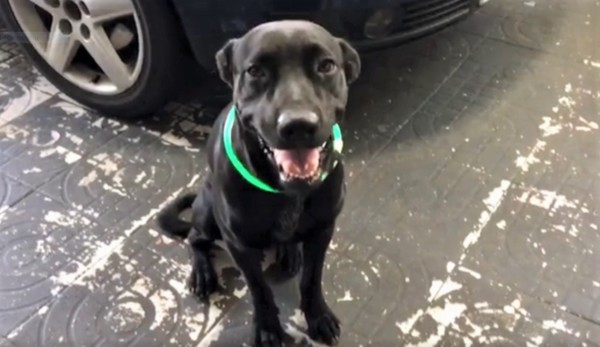 Good morning friends.
I told everyone on May 16th, 2017, this is No Ordinary Love. Today, on November 7th, my love for Lucky has catapulted into the stratosphere. I am so "Lucky in Love" that even my neighbors say to me, "Scott, you really love that dog, don't you?"
And with that, Happy Poppy Rocky Lucky Tuesday. A day filled with Hope and Possibilities. Remember, if Poppy, Rocky and Lucky can make it, anyone can.
For all of our new friends – Poppy, Rocky and Lucky are three of our seven dogs. The odds of all us being together were zero, but it happened anyway.
Anytime you're feeling a little down and defeated, think of their story to propel you forward. Nobody had the decks stacked more against them than they did. It shows us that love, faith and hope can trounce any odds.
OK, let's kick this day off with a positive notion;
Every time we rescue an animal, a miracle is created. Rescuing an animal is a very spiritual experience.
Day 1032 in Puerto Rico. Yes, 1032. Day 720 since we rescued Rocky, and day 182 since we rescued Lucky.
Scott Smith for Sammy & Family
Comments
comments