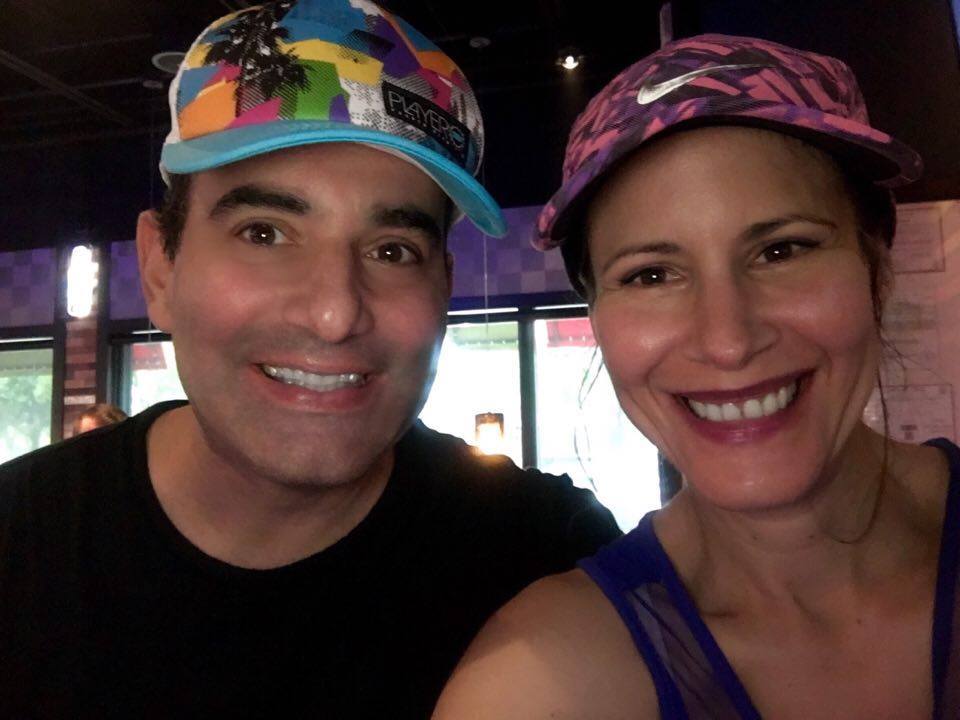 Good morning friends.
Thank you for stopping by. Day 580 here in Puerto Rico. It's great to be alive on, August 14th, 2016. It didn't have to be this way. Thank God that it is.
This is Vanessa and I at Chili's yesterday watching the big tennis match.  #MonicaPuig
OK, back to this post now. We loves Sunday's. It by far our favorite day of the week.
Sunday's are such a newspaper and coffee kind of morning. I have given a lot of thought on Why Sunday's are called, Sunday Funday. Here's what I came up with;
Mon through Friday its, work, work, work, Saturday's we catch up on personal responsibilities, but Sunday's are the mornings we love most,  its the one morning we let imagination in the door and back into our lives.
On Sunday's we get to be us again, the people we set out to be from the very beginning. Now is there a lot of freedom in that or what ?
Have a glorious Sunday Funday. Scott Smith for Sammy & Family.
Comments
comments