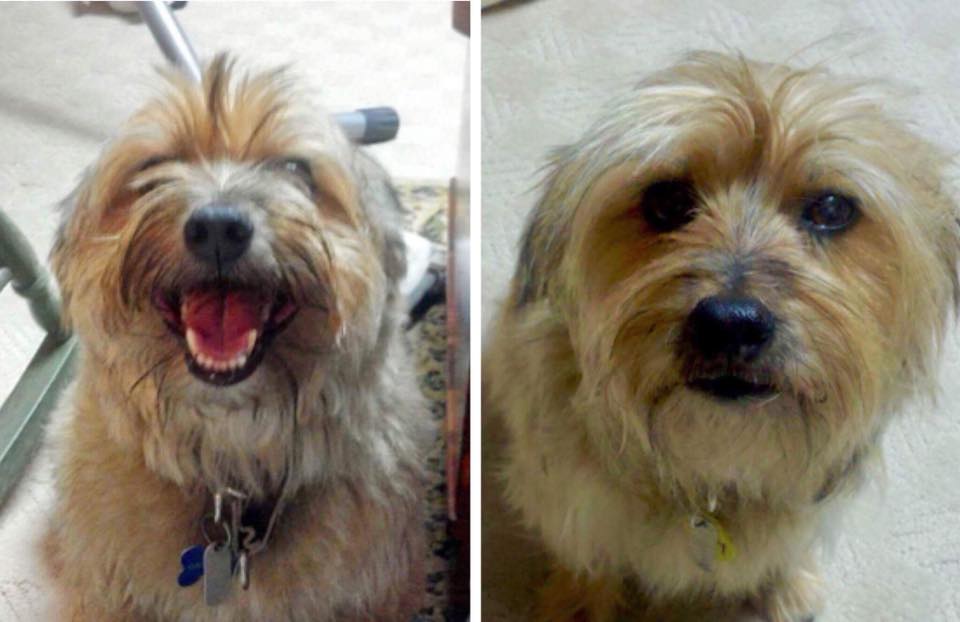 Good evening friends.
Tonight we pay tribute to beautiful soul, Murphy, who passed away over two years ago on August 6th, 2015.
Murphy was a member of our great friend, Brian Carotenuto and Family. He was Yorkie Mix.
I had just found out about Murphy's passing yesterday. So, I figured to reach out to Brian and do a tribute for his fallen angel. It's never too late for a tribute. Our pets live on with us forever. And as such, the time is always right.
Murphy came to Brian from a Rescue organization in North Carolina when he was 8 years old. Murphy really needed a new lease on life. Brian offered him that lease and gave him 4 priceless years. The kind of years that are etched in stone forever.
At 12 years old, Murphy was struggling real bad with Cushings disease. Senior dogs can be prone to Cushings disease as many of us know.
The only loving move left to make was to show mercy. It's amazing the inevitable decision we're all faced with.
I have to remind myself that we have to hold onto the slogan, "Don't be sad that it's over, smile that it happened". — Now, of course we're going to be sad for a while. That goes without saying. But, the slogan reminds us that the journey was well worth the loss we'll feel when they're gone.
And, are they really gone ? – When we lose our beloved pets, don't the memories live on with us? – Don't those memories and experiences impact our decisions in our present life from time to time? They sure do. So, are they really gone ? Not to me they're not.
Last year around Christmas time, Brian rescued another Yorkie Mix named, Claus Von Oberndoef. The Claus part of his name is because Brian Recused him right around Christmas time. He's also around 8 years old. Remember, every time we rescue an animal, we create a miracle. So, that's two miracles right there.
Sammy & Family wants to thank Brian for making the world a better place one animal at a time. We only wish that animals around the world could have the life that Brian gave Murphy, and is giving Claus.
No lives will go in vain. No pain will go unnoticed. Amen. Scott Smith for Sammy & Family.
Comments
comments