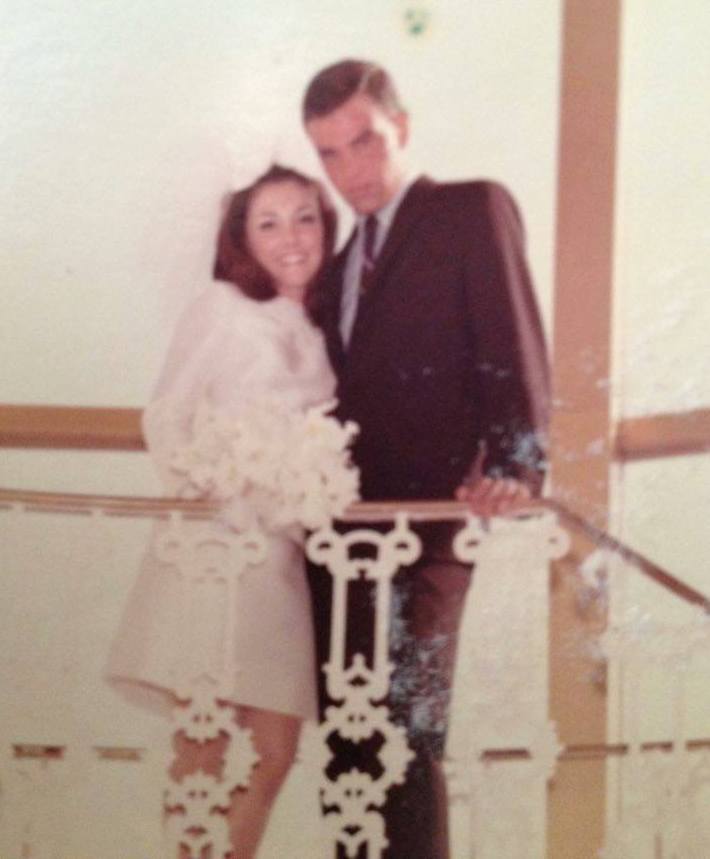 Good evening friends.
Happy Throwback Thursday to my parents on their wedding night in 1967 in Great Neck, New York at a place called; "Leonard's"
Jo Ann was 23 years old here, and Barry was about 29 or 30 years old in this picture. A snapshot of moment in time.  Its interesting to see a picture like this from 1967 when you weren't even born yet, and then looking back on it 4 decades later in your 40's.
I didn't agree with Barry on a lot of the things and didn't have much in common with him. But as time marches on, a lot of what he said has played out as he said it would.  My father had no feelings about animals. He was not cruel to them, don't get me wrong.  But he had no connection with them at all in his life. I never understood that nor identified with it.
He was the type of man that would go to the beach and sprint into the ocean. I never like to get sand or seaweed on my body and preferred to sit by the pool.  He liked to travel and see things, I never enjoyed any of that, none of it. I always preferred to be home.
I think if I ran into him today, I would say; "Do you want to catch a movie?"  He would say; "Not really, do you want to go to a ballgame?"  — I would say; "Not at all"  — And we would shake hands and that would be all.
Barry also went on to have 6 kids, I think that was crazy. We really had very little in common. But as I said, I do respect a lot of his opinions that over time have proved to be correct.
Rest in Peace Barry Smith.
With that. Happy Throwback Thursday to a snapshot of a moment in time.
Scott Smith for Sammy & Family.